SAP is one of the best centralized ERP system in the market today. It offers flexibility, versatility and simplified interface system and many other features. Oracle and Microsoft dynamics are other top ERP software similar to SAP.
SAP is a German company which has its headquarters located in Walldorf, Germany. It has more than 80,000 employees all over. SAP stands for SYSTEM APPLICATIONS and PROGRAMS. SAP has huge market, with over 500,000 people in US have their profile in LinkedIn with SAP skills on their profile. Over 250,000 college students are currently enrolled in SAP training programs.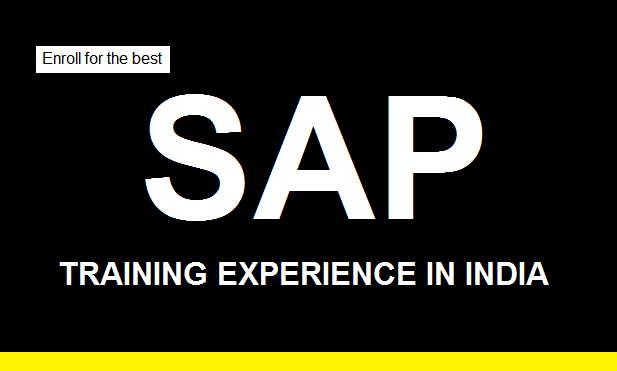 COMMON ROLES IN SAP JOB
Here are the common roles in an SAP related job:
Accounting 
General ledger
Accounts
Asset Accounting
Controlling
Supply Chain
Sales
Distribution
Procurement
Warehouse management
Inventory management
Human resources
Payroll
Personnel admin
Recruitment
These are some of the areas where people will be working on SAP product.
Business Analytics
• Reporting
• Data mining
• Data warehouse
Technical
• System Admin
• Programming
• DB Admin
Average salaries for SAP employees:
SAP Analysts : $ 118,000
SAP consultants : $ 125,000
SAP Developer : $ 140,000
Project Manager :$98,000
WHO USES SAP
70% of all the fortune 100 companies (according to Gartner research 2008) uses SAP. Also according to Gartner research 2008, 50% of all the fortune 500 companies uses SAP.Huge companies like Google, Microsoft, Apple,3M, Johnson and Johnson, Deloitte, PepsiCo etc will use SAP.
SAP ERP is implemented only by huge companies. This is because Cost-wise, it is huge investment, Now whats the catch? The companies that has huge data needs an effieicent system to handle it effectively and thats what SAP offers. SAP does have the efficiency to handle huge data. The main product of SAP is SAP ERP. The other important product of SAP are SAP CRM, SAP SCM, SAP SRM, SAP PLM.
Based on the requirement of the companies may go for different products of SAP. It is very complex to understand all the products of the SAP, because it is huge. It is a big player in the market since decades.
SAP PRODUCT NAMING
It is very important to know which version of SAP system that your company is using or you are working with. We might have to look into SAP PRODUCT in three terms
Platform ( NetWeaver 7.5 SP02)
System (ERP 6 )
Enhancement Package (EHP 8)
Platform is the NetWeaver( brand name used by SAP). The current Platform is NetWeaver 7.5 version with Service pack 02.
System is ERP 6 version
Enhancement packages. Latest Enhancement package is 8. SAP will keep releasing new enhancement version every quarter.
It will add new feature to the product in each release. Enhancements will be made to the product in each release. The feature which is available in 7.5 version of EHP may not be available in 7.4 version of SAP product.
When you want to tell about your current system of SAP that you are working, for the above given example we can also mention that, current system is ECC6 EHP8 sytem. The system can be ECC6 EHP7, ECC6 EHP6 etc based on the version of system and enhancement package. There is also an option for upgrading the platform and the system. When upgrading of the system happens then either you might get new applications which were not available earlier. You might get new features which were not available in earlier versions based on the enhancement packages and system versions.
MODULES IN SAP
We can divide SAP into two verticals.
Functional : Functional modules are more related to the business process.
Technical : Technical modules are more related to the product itself.
Functional modules include following :
FI ( Finance)
CO ( Controlling)
SD (sales and Distribution)
MM ( Material Management)
WM ( Warehouse Management)
HCM (Human Capital Management)
PP (Production Planning) and many more
Technical Modules: These are the modules which are related to the technical aspect of the product.
BASIS (Manage , Maintain the system)
ABAP ( Develop, customize and enhancement of the application in SAP)
BI/BW ( To know more about the business using reports )
XP/PI ( Process Integration, Middleware between SAP and other product)
HANA ( platform )
TYPES OF USERS
Users of SAP system can be grouped into three types according to the mode of using it. They are 
End users (who uses SAP in production environment)
Functional consultants (understand the business and SAP system at the conceptual level)
Technical consultants (Those who know the programming background of SAP and knows how to develop an application suited for the client to meet their business requirement)
Enroll today itself to enjoy the top SAP course learning experience in India